Hooray! Today is Friday!!! And the weather is perfect. We spend more time outside than inside these days...and are loving every minute of it. One of the major reasons we have such a blast outside is our wonderful neighbors! We have play time together everyday and the kiddos just love it. There is NOTHING like a good neighborhood. I am so thankful that we stumbled upon this one almost 7 years ago. :)
Michael and his buddy Ava having a BLAST on his Gator!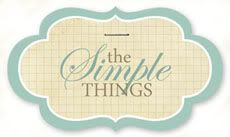 I also am loving gardening this year. With each new week there are new blooms and I can't wait to see them! I also love to cut some and put them in my house. Even the untidiest of houses can perk up with some freshly cut flowers! ;)
I used to think Azaleas were only good for attracting bees! I love the way this looks in my front bay window!


One of my all time favorite flowers...Lily of the Valley. It looks lovely in my kitchen window!
It also happens to be my birth month's flower!