Yup. I found yet another project I love and can't wait to do! It is called "A Month in Photos." A super easy and cute way to highlight a whole month of photos in one spot. Then, at the end of the year, print them all and make a book. I, of course, will be putting them in my Project life book. I recently purchased extra pages for my album of all different sizes. I am loving the way it looks!
Here is my January collage:
I found the idea on one of my favorite blogs...here: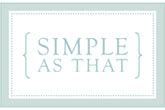 Enjoy!